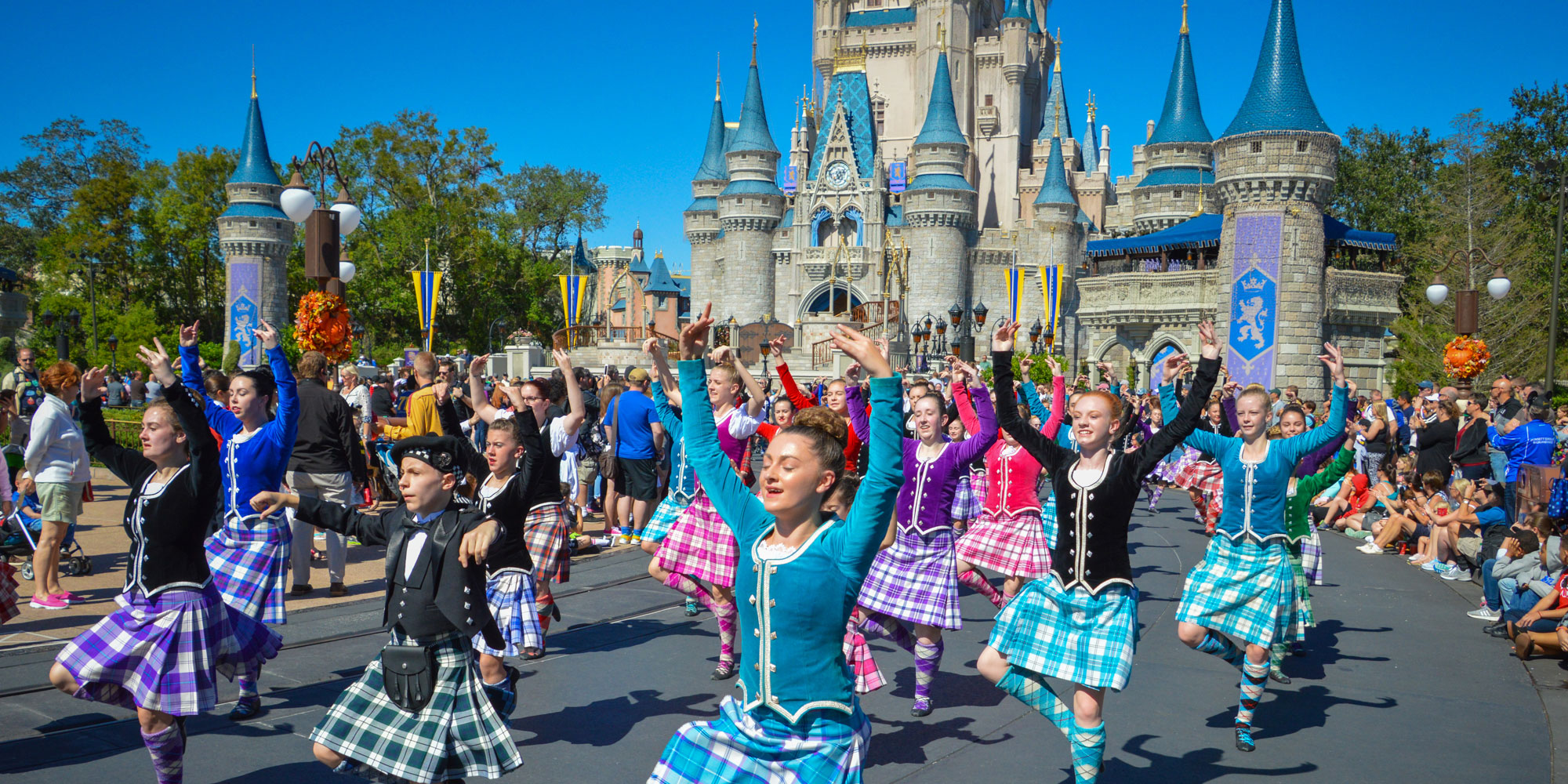 Our Events - All the fun of Disney at events happening every year!
Since 2009, Take Us 2 The Magic has been organising and operating its own annual calendar of events at Disneyland® Paris. These include Dance, Gymnastics and Scottish Highland Dance.

In 2017, we expanded out to Walt Disney World® in Florida with our first inaugural event which now features proudly on our yearly calendar. We pride ourselves on the fact that our events offer performance and competition experiences to all, no matter what the affiliation or governing body and provide an exciting and fun environment for all abilities and ages.

Please click on the links to our individual dedicated event websites below for more information.

We also operate events alongside our partners Razzamatazz Theatre Schools and Future Cheer, you can see details of thos events by visiting our "Hold Your Event at Disney" page or by clicking the links below...


Award winning official partner with 10 years' experience organising and operating events at Disneyland® Paris.
As a preferred partner of Disneyland® Paris, we live and breathe all things Disney®. We are able to draw on over 25 years of experience working with Disney® to ensure that our guests have the trip of a lifetime. Our magical efforts have been recognised by none other than Disney® themselves with a coveted golden Mickey at Disney's® Key Partner Awards.

The Disney Specialists
Take Us 2 The Magic are the only tour and event company with a fully managed service designed to help you plan, organise and sell an unforgettable performance experience in the heart of Disneyland® Paris. We work closely with all Disney® departments prior to and during your trip to ensure you are getting the maximum enjoyment from your experience and stay. This means you can be safe in the knowledge every aspect of your trip is being looked after both administratively and at ground level by our hands-on team members.

Catering for any type of group
Take Us 2 The Magic understands each group has its own special requirements. We have second to none knowledge of Disney's® accessibility and disability services and can talk you through the best ways to get around and manage your visit giving you the maximum enjoyment from your stay.

The go to people
Take Us 2 The Magic are the only company with a fully managed service designed to help you plan, organise and arrange an unforgettable performance experience in the heart of Disneyland® Paris. From initial planning, organising and marketing your trip all the way through to securing your places, payment management and on the ground staff. Take Us 2 The Magic can offer you an easy all in one package. With Disneyland® Paris Preferred Tour Operator status, Take Us 2 The Magic also operate several successful annual events at Disneyland® Paris across a wide range of interests and disciplines for schools, groups and individuals who love to compete, perform and have fun. Our successful portfolio of magical events also includes The International Gathering of Scottish Highland Dance, Play in the Magic and Gymnastqiue Magique. 

Flexible Payments 
We understand it can be difficult as an organiser to gather all the information and payments far in advance, especially in today's current financial climate. So unlike other operators, we can offer flexible payment terms with final balances not due until 10-12 weeks before departure. This gives you plenty of time to market, advertise and sell your trip. All we ask is a non-refundable deposit from each person to secure the booking. In the unfortunate event a person must cancel, this deposit can be transferred to another person booking at the time of the cancellation (it cannot be applied as a balance credit on the booking) right up until the date the final balance is due, minimising your risks of losing money from unforeseen changes. Also, as a bonded tour operator, we are required to put in place formal booking terms and conditions with a ratcheted cancellation refund scale giving you even more protection against cancellation losses.

Fully insured for peace of mind
TAKE US 2 THE MAGIC LIMITED is a company committed to customer satisfaction and consumer financial protection. We are therefore pleased to announce that, at no extra cost to you, and in accordance with ''The Package Travel, Package Tours Regulations'' all passengers booking with TAKE US 2 THE MAGIC LIMITED are fully insured for the initial deposit, and subsequently the balance of monies paid as detailed in your booking confirmation form. The policy will also include repatriation if required, arising from the cancellation or curtailment of your travel arrangements due to the insolvency of TAKE US 2 THE MAGIC LIMITED. This insurance has been arranged by Towergate Chapman Stevens through Zurich Insurance PLC. Claims: In the unlikely event of Insolvency, you must Inform Towergate Chapman Stevens immediately on +44 (0) 1932 334140 or by email at tcs@towergate.co.uk . Please ensure you retain the booking confirmation form as evidence of cover and value. Policy exclusions: This policy will not cover any monies paid for Travel Insurance or any claim relating to Air Flights. Please ensure the Company you have booked with has the appropriate CAA / ATOL Bonds in place. 
©Take Us 2 The Magic Ltd ©Disney